Who are we?
---
So who are the three crazy guys attempting this mad dash across Europe?
Matthew
Matthew has been riding bikes since he was two-months-old. His father bought him his

first 600 sports bike when he was old enough to say 'gaa gaa'. While he was in the womb his father read the highway code through his mother's stomach, and instructed him on the art of motorcycle maintenance. He won his first MotoGP at the age of three.
Read more about Matthew
Patrick
I was first inspired to ride a motorbike at the tender age of 6. A neighbour had what

looked to me a massive motorcycle and I would always come out and watch him ride off on it. Of course it is only now that I know that this being 1976 had I seen him going round a corner I would have been put off for life…
Read more about Patrick
Stace
Well, where do I start really? At about 13 I was given my first proper bicycle, by 15 this was

too small and I was given a full size racer, which I rode everywhere. At 16/17 all my mates were riding motorbikes so at 17 I purchased a brand new Suzuki DR125, which as I recall was yellow with a small blue bag fitted behind the seat.
Read more about Stace
Search:
Use this box to search across all Journey To Sites – including our flickr streams and blogs

Journey To Russia
JTR Flickr Stream
JTR on Facebook
Journey To Morocco
JTM on Facebook
JTM Flickr Stream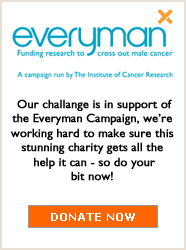 Site Sections:

Read our reviews;
Little Chef
Ace Cafe
Central Pie Shop
Mandarin, Peking…
External Links:
Blogroll
Motorcycle Ramblings
The London Biker
The London Biker / Patrick
Links
Fragile X Pedition
Horizons Unlimited
Journey To The Equator
londonbikers.com
Long Way Round – UK
The Mango Tree Hostel
trustedplaces.com
Way To Russia
xrv.org.uk
---
Journey To Russia is powered by WordPress 2.3.2 and delivered to you in 0.679 seconds using 23 queries.
Theme: Connections Reloaded v1.5 by Ajay D'Souza. Derived from Connections.