Stace Biog
---
Stace Martin
Well, where do I start really? At about 13 I was given my first proper bicycle, by 15 this was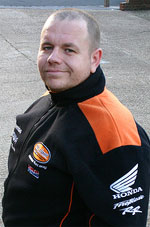 too small and I was given a full size racer, which I rode everywhere. At 16/17 all my mates were riding motorbikes so at 17 I purchased a brand new Suzuki DR125, which as I recall was yellow with a small blue bag fitted behind the seat. I remember my first day out on it the tick-over was too high and I released the clutch too quick and me and the bike lunged across a T-junction which soon woke me up and made me pay attention.
Within a year I had passed my test, a bit easier than it is now and was dreaming of bigger bikes then soon after my 18th birthday my father gave me a little red fiesta but on the understanding I sold the bike and being young I swapped my two wheels for four. By the age of 19 I had joined the REME as a vehicle recovery mechanic and my four wheels got a lot bigger along with discovering the joys of tracked vehicles and it was at this point I really started developing my driving skills, if it had an engine then in a short space of time I could drive it.
My adventures in the REME finished after about three years, I didn't see eye to eye with the management. Still working in vehicle recovery but as there is no call for tank recovery in civilian life had to make do with trucks and cars, I also started to work more on the repair side and put myself through day release at college doing a City and Guilds course in vehicle mechanics. I had to sell my little red fiesta, which had got me out to Germany and back so many times, and ended up buying a not very reliable Kawasaki triple which I believe was either a 250 or a 350. Unfortunately she didn't last very long and within a year a man put her on a trailer we said goodbye and I was back to four wheels.
By 26 my passion for vehicle recovery was waning and new challenges where coming to mind, a craving to be creative, so after many long, hard weekends thinking and much to the displeasure of my boss at the time I left the world of road rescue and headed off on the adventure of studying to become a designer. Right at the beginning of my re-education challenge I was fortunate enough to work on Euro 96 and whilst staying in Manchester I met a beautiful, lovely woman called Rachael. The football finished, Rachael stayed and I got a degree as a designer,with a lot of support from Rachael.
Having gained my degree I became part of the working masses again and it was whilst sat on a bus going down the Holloway Road one morning watching all the scooters and bikes passing by the window I remembered that I had a bike licence so after much conversation with Mrs M, we got married, some of which was a bit heated, I bought a brand new Honda CBF500, which I must say was a bit daunting having not ridden for a few years and the prospect of riding the bike away from the shop was a bit unnerving but within a few miles of riding I relaxed and my confidence came back along with a massive grin.
Now with the freedom of travel my new bike had given me I started going out more around London as well as getting out of town a lot more and within the 2 years I had the CBF I clocked up over 21′000 miles, which considering I only lived 4 miles from my place of work wasn't bad. However, after buying a flat, moving to South London and getting a new job I decided it was time for me to replace the CBF with a bike I had been longing for within 8 months of buying the CBF. I was very fortunate to find a very good one with relatively low milage, so I said goodbye to my much loved CBF500 and took ownership of the fantastic VFR V-Tech.
I was not the only one to get a new mode of transport after we moved to South London. I managed to convince Rachael to do her CBT and buy a moped, which she did. Now we have a VFR and a Honda lead, which although not a fast machine it is such a scream to ride and is defiantly the best way of getting around town. As well as getting Rachael into bikes, I have even got my youngest sister into biking. She has a lovely little CBR125, she went nuts for the Repsol colours. Her boyfriend who has become my riding partner has a Suzuki SV650, which when I had my CBF was hard to keep up with but now I just rib him about watching him in my rear view mirror. I have no doubt that this will be short lived when he replaces his bike.
So that is me, for the most part. As for my involvement with Matt and Patrick and how I managed to become part of this fantastic journey. I met Matt and Patrick through londonbikers.com and whilst talking at a meal one night Patrick asked if anyone was interested in getting involved with a trip he and Matt where planning. I thought about it briefly and said I was interested, after meeting with the guys they accepted that I was up for the challenge and so has begun my biggest adventure so far, I am someone who is always wanting to embrace new challenges, see all that there is to see. I am a voyager.
So Russia here we come!
Search:
Use this box to search across all Journey To Sites – including our flickr streams and blogs

Journey To Russia
JTR Flickr Stream
JTR on Facebook
Journey To Morocco
JTM on Facebook
JTM Flickr Stream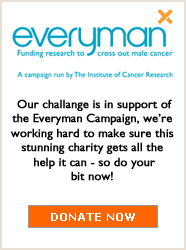 Site Sections:

Read our reviews;
Little Chef
Ace Cafe
Central Pie Shop
Mandarin, Peking…
External Links:
Blogroll
Motorcycle Ramblings
The London Biker
The London Biker / Patrick
Links
Fragile X Pedition
Horizons Unlimited
Journey To The Equator
londonbikers.com
Long Way Round – UK
The Mango Tree Hostel
trustedplaces.com
Way To Russia
xrv.org.uk
Recent Photos
www.flickr.com




More of journeytorussia's photosSubscriptions:
---
Journey To Russia is powered by WordPress 2.3.2 and delivered to you in 0.679 seconds using 23 queries.
Theme: Connections Reloaded v1.5 by Ajay D'Souza. Derived from Connections.