Germany
---
Germany
no visa requirements for Germany as part of the EU - no problems with border crossing but we do have to pay attention to what we can take into and out of the country - more on that information to follow
Current British Travel Advise
Foreign Office Advice on Germany
AA Roadwatch Germany Travel Advice and legal issues
German Embassy in London
Fuel (availability, quality and cost)
fuel is widely available and is about €1.35 per litre - very useful AA site here for petrol prices across Europe AA Roadwatch petrol price table
We should only be in Germany for a maximum of 2 days, I would imagine that we'll stop somewhere in Germany on day 1, and then be out of Germany and into Poland on day 2
Generally very good, main roads are very well maintained and should not offer us a problem - we do need to consider that if we want to cross the country at speed we will need to pay for the toll roads - some very usefull information on Germanys Autobahns here
Local embassy advice (phone call to the local British embassy)
The British Embassy in Germany can be found here - complete contact details are available from the website - in case of emergency in the country we should contact ++49 (0)1805 07 2006
Emergency advice, including medical cover – what happens if we have to go to hospital?
The British Embassy in Berlin can help us - we should call ++49 (0)1805 07 2006 24 hours a day - medical cover in Germany is as the rest of the Europe with the EHIC card - specific details on services available with that card in Germany can be found here
Germany is as the rest of the EU - cheaper than the UK! But food etc are around the same price.
No bribes required in Germany
EU 'border-less' crossing, normal rules apply as rest of EU - passport required - customs to be declared - specific customs regulations can be found here
As above
Cost of accommodation – towns / villages – camping, B&B, hotels
The average cost of camping during the high season in Germany (July/August) is e.g. for a car/caravan (incl. 3 persons) approx. €20-€30 / day.
The average costs ranges from €16 to €40 per person per night depending on location Youth Hostels range from €14 to €19 per persons
2* start at €20 up to over €150 for 3*
generally very very good - especially the main roads
Not usual!
Search:
Use this box to search across all Journey To Sites – including our flickr streams and blogs

Journey To Russia
JTR Flickr Stream
JTR on Facebook
Journey To Morocco
JTM on Facebook
JTM Flickr Stream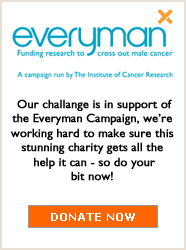 Site Sections:

Read our reviews;
Little Chef
Ace Cafe
Central Pie Shop
Mandarin, Peking…
External Links:
Blogroll
Motorcycle Ramblings
The London Biker
The London Biker / Patrick
Links
Fragile X Pedition
Horizons Unlimited
Journey To The Equator
londonbikers.com
Long Way Round – UK
The Mango Tree Hostel
trustedplaces.com
Way To Russia
xrv.org.uk
Recent Photos
www.flickr.com




More of journeytorussia's photosSubscriptions:
---
Journey To Russia is powered by WordPress 2.3.2 and delivered to you in 0.679 seconds using 23 queries.
Theme: Connections Reloaded v1.5 by Ajay D'Souza. Derived from Connections.