Latvia
---
Latvia
no visa required - useful info on passport / visa information here
Current British Travel Advise
Foreign Office Advice on Latvia
Latvian Embassy in London
Fuel (availability, quality and cost)
fuel is widely available and is about €0.97 (as at 30th Sept) per litre - very useful AA site here for petrol prices across Europe AA Roadwatch petrol price table Latvia does not accept the Euro however and local prices are 0.7 per litre
It's likely we will be looking to stay the night in Latvia (exact location ot be decided)... this needs to be firmed on the route timetable - Traval Advice noes that July and August are peak holiday times so pre booking may be required
Road There are reasonable connections to all parts of the country from Riga. Traffic drives on the right. Bus: A better form of transport than trains in Latvia. The Central Bus Station is at Pragas iela 1. Car hire: Available through hotels and directly from car hire companies, reservations are recommended. Drivers can also be hired. Traffic regulations: Seat belts must be worn. Speed limits on country lanes are 90kph (56mph) and 50kph (32mph) in cities. It is compulsory to drive with headlights on 24 hours a day all year round. The consumption of alcohol by drivers is strictly forbidden as is the use of mobile telephones while driving.
Local embassy advice (phone call to the local British embassy)
The British Embassy in Latvia can be found here - complete contact details are available from the website - in case of emergency in the country we should contact +371 922 1804 and ask for the Duty Consular Officer
Emergency advice, including medical cover – what happens if we have to go to hospital?
The British Embassy in Riga can help us - we should call +371 922 1804 24 hours a day - medical cover in Lithuania is as the rest of the Europe with the EHIC card - specific details on services available with that card in Lithuania can be found here BUT because of the 'newness' of Latvia in the EU there are only specific doctors / dentists etc we can use - we should print out and take the advice on the page above with us.
Generally quite cheap, having difficulty finding specific prices but if the petrol is anything to go by about 1/2 the price of the UK.
No bribes required
EU 'border-less' crossing, normal rules apply as rest of EU – passport required – customs to be declared –
As above
Cost of accommodation – towns / villages – camping, B&B, hotels
Cheap and found along main roads - Especially in the Gulf of Riga
Hard to find averages but probably simialr to rest of the Baltic States
As above
IT IS IMPORTANT TO CONSIDER PRE BOOKING DUS TO LACK OF HOTEL SPACE
Latvian Lat (Ls) = 100 santims. Notes are in denominations of Ls500, 100, 50, 20, 10 and 5. Coins are in denominations of Ls2 and 1, and 50, 20, 10, 5, 2 and 1 santims.
The value of the litas is locked to that of the euro (€) at 3.4528Lt to €1
£1.00 = 0.97 Ls Latvian Lats
Search:
Use this box to search across all Journey To Sites – including our flickr streams and blogs

Journey To Russia
JTR Flickr Stream
JTR on Facebook
Journey To Morocco
JTM on Facebook
JTM Flickr Stream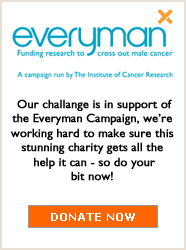 Site Sections:

Read our reviews;
Little Chef
Ace Cafe
Central Pie Shop
Mandarin, Peking…
External Links:
Blogroll
Motorcycle Ramblings
The London Biker
The London Biker / Patrick
Links
Fragile X Pedition
Horizons Unlimited
Journey To The Equator
londonbikers.com
Long Way Round – UK
The Mango Tree Hostel
trustedplaces.com
Way To Russia
xrv.org.uk
---
Journey To Russia is powered by WordPress 2.3.2 and delivered to you in 0.679 seconds using 23 queries.
Theme: Connections Reloaded v1.5 by Ajay D'Souza. Derived from Connections.