Russia
---
Russia
Quite stringent visa requirements, we'll be required to get teh visa about 3 monmths in advance and it's very very complicated - especially as we don't want to stay in one place. There are companies that will sort all this out for us - as well as several websites that have a lot of information - see below - we should read through these very very carefullty before doing anything. The second link below is the company that will sort it out for us - but it's £75 so we need to think carefully about this.
Useful sites
Russia Visa FAQs
Real Russia
Have found this site which says it can arrange a Russian visa with no hotel reservations or anything else… looks genuine and was suggested via HUBB
Using the site above this is the visa we need - complete with instructions on the next steps
The Way To Russia message boards are also quite good
Current British Travel Advise
Foreign Office Advice on The Russian Federation
Russian Federation Embassy in London
Fuel (availability, quality and cost)
Petrol is easy to get and quite cheep, but can be difficult to obtain off the main highways. Generally there are 4 types of petrol on sale, going from very poor quality right up to 98RON. St Petersburg and Moscow have many 'western' style petrol stations that work in exactly the same way, but we have to be careful of teenagers who will offer to fill the bike up with petrol whilst we pay - we should avoid them. Getting an exact and current price of petrol is difficult as is varies widly, especially out of the city, but it's generally agreed that it's much cheaper in Russia than the rest of Europe. We will need cash to buy petrol as most outlets do not accept cards. Several sources say we'll see petrol 'stations' every 150kms max. We need to speak to someone who has been there. It's also possible outside of the main cities we'll only be able to get leaded petrol - think it may be a good idea to speak to Honda about how that would affect our bikes!
As long as possible! It would be great to have 7 days in Russia - but that would mean taking only 7 days to get in and 7 days to get out - i think we should plan for 10 days in Russia for the visa - 2 days before we're 'due' to arrive and 2 days after we're 'due' to leave - that way we have the mose flexability. Quote from HUBB 'Good roads, good fuel, can do Russia to Rotterdam in 2 days'
The roads are highly variable - long stretches of very good road, followed by very poor road surfaces. Road maintence is not a high priority - the follow was taken from this consular advice sheet on the whole of russia Travel Warnings for Russia
TRAFFIC SAFETY AND ROAD CONDITIONS: While in a foreign country, U.S. citizens may encounter road conditions that differ significantly from those in the United States. The information below concerning Russia is provided for general reference only, and may not be totally accurate in a particular location or circumstance.
Safety of Public Transportation: Fair
Urban Road Conditions/Maintenance: Poor
Rural Road Conditions/Maintenance: Poor
Availability of Roadside Assistance: Poor
Inclement weather and lack of routine maintenance of roads and vehicles make road conditions throughout Russia highly variable. Drivers and pedestrians should exercise extreme caution to avoid accidents, which are commonplace. Travelers may which to take extra precautions when hiring local drivers. Heavy alcohol consumption is frequently a contributing factor in accidents. Traffic police sometimes stop motorists to extract cash "fines," and bandits occasionally prey on travelers.
For additional information about road safety, see the Department of State, Bureau of Consular Affairs home page road safety overseas feature.
and from the British Embassy
Road Safety
You may drive a car in Russia for a limited period if you hold an international driving license. For further information on driving restrictions, check with an international driving organisation.
Road conditions can often be poor, especially outside the major cities.
You should comply with all local speed limits. The standard speed limit for built-up areas is 60 kph (37 mph), outside built-up areas 90 kph (55 mph) and 100 kph (62 mph) on motorways (Brest-Moscow). Visiting motorists who have held a driving licence for less than two years must not exceed 70 kph (43 mph). It is common practice for traffic police to stop motorists for spot checks. You should be aware that there is a zero tolerance policy towards drinking and driving.
If travelling by taxi, use officially marked taxis and do not share them with strangers. We advise against flagging down unofficial taxis.
Local embassy advice (phone call to the local British embassy)
The British Embassy in Russia can be found here - complete contact details are available from the website - in case of emergency in the country we should contact +7 (495) 956 7200.
Emergency advice, including medical cover – what happens if we have to go to hospital?
The British Embassy in Moscow can help us - we should call +7 (495) 956 7200, 24 hours a day - having difficulty getting information on what to do if we have an accident - hospital etra - have posted question in HUBB here
There are a couple of responses to that post now - a website has been suggested http://www.waytorussia.net/ looks to contain a lot of information
The responses on the HUBB suggest we get ourselves into St P or Moscow as quickly as we can in case of accident as there are many private clinics and american clinics which our insurance should cover - other than that we should bail as quickly as we can to an EU country.
Seems to be very cheap but as everywhere we need to avoid 'touristy' places and head for the loacl supermarkets
depends but you can expect to pay anything up to 200 roubles for a speeding ticket.
complicated and takes some time - we have to make sure that we have all paper work completely in order before we cross - we'll post RussianPaperWork? on that page all the stuff we need, what needs to be signed and what we need copies of
As above, but we need to make sure we keep hold of hotel reciepts etc
Cost of accommodation – towns / villages – camping, B&B, hotels
Free! if you can find somewhere just off the road - seems the best option, otherwise about 4 roubles!
Prices start at $25 dollars for your most basic
List of Hostels from $25 dollers here
3* $104 per night 2* $64 per night
Not this side of Russia - but bugs may be a problem - we should consider bug repelent and mosquito nets.
Search:
Use this box to search across all Journey To Sites – including our flickr streams and blogs

Journey To Russia
JTR Flickr Stream
JTR on Facebook
Journey To Morocco
JTM on Facebook
JTM Flickr Stream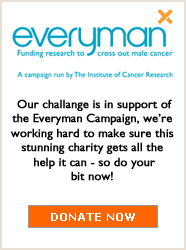 Site Sections:

Read our reviews;
Little Chef
Ace Cafe
Central Pie Shop
Mandarin, Peking…
External Links:
Blogroll
Motorcycle Ramblings
The London Biker
The London Biker / Patrick
Links
Fragile X Pedition
Horizons Unlimited
Journey To The Equator
londonbikers.com
Long Way Round – UK
The Mango Tree Hostel
trustedplaces.com
Way To Russia
xrv.org.uk
---
Journey To Russia is powered by WordPress 2.3.2 and delivered to you in 0.679 seconds using 23 queries.
Theme: Connections Reloaded v1.5 by Ajay D'Souza. Derived from Connections.