Czech Republic
---
Czech Republic
no visa required - useful info on passport / visa information here
Current British Travel Advise
Foreign Office Advice on Czec Republic
Hospital for Tropical Diseases Advice on Czec Republic
Cech Republic Embassy in London
Fuel (availability, quality and cost)
fuel is widely available and is about €1.17 (as at 30th Sept) per litre or 31.4 Czec Koruna - very useful AA site here for petrol prices across Europe AA Roadwatch petrol price table Czech Republic does not accept Euro.
It's likely we will be looking to stay the night in Czech Republic - Esprcially Prague (exact location to be decided)... this needs to be firmed on the route timetable - Traval Advice notes that July and August are peak holiday times so pre booking may be required
Road
First-class roads in the Czech Republic generally meet Western European standards. However, on side roads drivers should be prepared to encounter uneven surfaces, irregular lane markings, and sign placements which are not clear. Streets in towns are not always in good condition. Travelers should pay special attention to driving on cobblestones and among streetcars in historic city centers. The Czech Republic has a high traffic accident/fatality rate. Speed limits are 50 km/h in towns and on highways 120 km/h. Headlights must be on at all times during winter and until the change of time for summer. Information on road conditions is available by calling 00 420 1230.* Safety of Public Transportation: Good * Urban Road Conditions/Maintenance: Good * Rural Road Conditions/Maintenance: Good * Availability of Roadside Assistance: Good
Persons driving into the Czech Republic should be aware that a road usage tax sticker is required to drive legally on several major highways, including the E-50 motorway. Signs stating this requirement are posted near the border, but they are easy to miss. Failure to display this permit can result in a fine. The stickers are available at border crossings and at gasoline stations on the highways. Permits can be purchased for 10 days, one month, or one year. All rental vehicles are provided with valid motorway permits. Since January 1, 2005, it is a requirement under Czech law that all private cars, including those of foreign visitors, carry the following items: one fluorescent green high visibility safety jacket, a first aid kit, one spare set of prescription eyeglasses for those needing such glasses to drive, a warning triangle, and one set of spare automobile light bulbs.
Local embassy advice (phone call to the local British embassy)
The British Ebassy website can be found here - complete contact details are available from the website - in case of emergency in the country we should contact +(420) 257 402 111 and ask for the Duty Consular Officer
Emergency advice, including medical cover – what happens if we have to go to hospital?
The British Embassy in Prague can help us - we should call +(420) 257 402 111 24 hours a day - medical cover in Lithuania is as the rest of the Europe with the EHIC card - specific details on services available with that card in Czech Republic can be found here We just need to make sure the doctor or dentist is registered under the state health scheme.
Generally quite cheap, having difficulty finding specific prices
No bribes required, however people acting or claiming to be plain clothes Police Officers do crop up. Advice is to decline to show money and ask them to show them the nearest police station and you will show them all dics and stuff there
@@EU 'border-less' crossing, normal rules apply as rest of EU – passport required – customs to be declared –
As above
Cost of accommodation – towns / villages – camping, B&B, hotels
Fairly cheap - Widely available throughout the summer
Available as are aprtment hotels in Prague and other cities
Full range of hotels available with normal western star grading system examples: Austerlitz Double €37 per night; Prague From €70 - €250 per night
Good Websites: http://www.discoverczech.com/index.php4 and http://www.travelguide.cz/
Koruna (Kc) or Crown = 100 haler. Notes are in denominations of Kc5000, 2000, 1000, 500, 200, 100, 50 and 20. Coins are in denominations of Kc50, 20, 10, 5, 2 and 1, and 50, 20 and 10 hellers.
The value of the litas is locked to that of the euro (€) at 3.4528Lt to €1
£1.00 = 39.4073 Czech Krouny – This needs confirming!!!!!
Search:
Use this box to search across all Journey To Sites – including our flickr streams and blogs

Journey To Russia
JTR Flickr Stream
JTR on Facebook
Journey To Morocco
JTM on Facebook
JTM Flickr Stream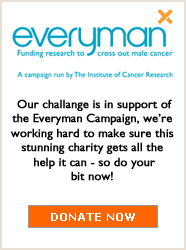 Site Sections:

Read our reviews;
Little Chef
Ace Cafe
Central Pie Shop
Mandarin, Peking…
External Links:
Blogroll
Motorcycle Ramblings
The London Biker
The London Biker / Patrick
Links
Fragile X Pedition
Horizons Unlimited
Journey To The Equator
londonbikers.com
Long Way Round – UK
The Mango Tree Hostel
trustedplaces.com
Way To Russia
xrv.org.uk
Recent Photos
www.flickr.com




More of journeytorussia's photosSubscriptions:
---
Journey To Russia is powered by WordPress 2.3.2 and delivered to you in 0.679 seconds using 23 queries.
Theme: Connections Reloaded v1.5 by Ajay D'Souza. Derived from Connections.