Links
---
Blogroll
Motorcycle Ramblings
This blog chronicles my motorcycle rides, opinions on motorcyles and the occassional zen diatribe
The London Biker
Blog about being a biker in London
The London Biker / Patrick
An alternative view
Links
Horizons Unlimited
Everything you need to know about adventure biking
londonbikers.com
The home of London's Bikers online
The Mango Tree Hostel
Located in one of the best spots in Rio, one block from the world famous Ipanema beach.
trustedplaces.com
The wonderful people at trustedplaces.com
Way To Russia
Planning a trip to Russia… this is the place you need to go
xrv.org.uk
Honda XRV750 Africa Twin. This site brings together the UK based Honda Trail Bike community.
Search:
Use this box to search across all Journey To Sites – including our flickr streams and blogs

Journey To Russia
JTR Flickr Stream
JTR on Facebook
Journey To Morocco
JTM on Facebook
JTM Flickr Stream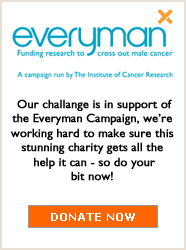 Site Sections:

Read our reviews;
Little Chef
Ace Cafe
Central Pie Shop
Mandarin, Peking…
External Links:
Blogroll
Motorcycle Ramblings
The London Biker
The London Biker / Patrick
Links
Fragile X Pedition
Horizons Unlimited
Journey To The Equator
londonbikers.com
Long Way Round – UK
The Mango Tree Hostel
trustedplaces.com
Way To Russia
xrv.org.uk
Recent Photos
---
Journey To Russia is powered by WordPress 2.3.2 and delivered to you in 0.679 seconds using 23 queries.
Theme: Connections Reloaded v1.5 by Ajay D'Souza. Derived from Connections.