Lithuania
---
Lithuania
no visa required - useful info on passport / visa information here
Current British Travel Advise
Foreign Office Advice on Lithuania
Lithuanian Embassy in London
Lithuanian embassy page - unofficial embassy homepage!
Fuel (availability, quality and cost)
fuel is widely available and is about €0.94 per litre - very useful AA site here for petrol prices across Europe AA Roadwatch petrol price table Lithuania does not accept the Euro however and local prices are 3.2 per litre
It's possible we will only be in Lithuania for one day... this needs to be firmed on the route timetable
Road There is a good network of roads within the country. Modern four-lane motorways connect Vilnius with Klaipeda, Kaunas and Panevezys. Traffic regulations: Seat belts must be worn. The speed limit is 110kph (68mph) on motorways, 90kph (56mph) on country roads and 60kph (44mph) inside towns. The Vilnius-Kaunas highway has a speed limit of 100kph (60mph). Traffic drives on the right. Bus: Generally, buses are more frequent and quicker than domestic trains and serve almost every town and village. Car hire: Avis, Europcar and Hertz can provide chauffeur-driven or self-drive cars. Documentation: Most European nationals should be in possession of EU pink format driving licences. Otherwise, a national driving licence is sufficient, if supported by photograph-bearing ID.
Local embassy advice (phone call to the local British embassy)
The British Embassy in Lithuania can be found here - complete contact details are available from the website - in case of emergency in the country we should contact +370 698 37097 and ask for the Duty Consular Officer
Emergency advice, including medical cover – what happens if we have to go to hospital?
The British Embassy in Vilnius can help us - we should call +370 698 37097 24 hours a day - medical cover in Lithuania is as the rest of the Europe with the EHIC card - specific details on services available with that card in Lithuania can be found hereBUT because of the 'newness' of Lithuania in the EU there are only specific doctors / dentists etc we can use - we should print out and take the advice on the page above with us.
Generally quite cheap, having difficulty finding specific prices but if the petrol is anything to go by about 1/2 the price of the UK.
No bribes required
EU 'border-less' crossing, normal rules apply as rest of EU - passport required - customs to be declared - specific customs regulations can be found here
As above
Cost of accommodation – towns / villages – camping, B&B, hotels
Exceptionally cheap - top of the range comes in at 6Lt per person but we have to keep any eye on 'extras' like the showers etc which can cost an extra 4lt
The average costs ranges from 20ly to 40lt per person per night depending on location Youth Hostels range from 27lt to 40lt per persons
2* start at €75 up to over €185 for 3*
Is the Litas (LTL)
1.00 GBP United Kingdom Pounds = 5.15680 LTL Lithuania Litai
Search:
Use this box to search across all Journey To Sites – including our flickr streams and blogs

Journey To Russia
JTR Flickr Stream
JTR on Facebook
Journey To Morocco
JTM on Facebook
JTM Flickr Stream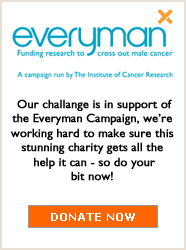 Site Sections:

Read our reviews;
Little Chef
Ace Cafe
Central Pie Shop
Mandarin, Peking…
External Links:
Blogroll
Motorcycle Ramblings
The London Biker
The London Biker / Patrick
Links
Fragile X Pedition
Horizons Unlimited
Journey To The Equator
londonbikers.com
Long Way Round – UK
The Mango Tree Hostel
trustedplaces.com
Way To Russia
xrv.org.uk
---
Journey To Russia is powered by WordPress 2.3.2 and delivered to you in 0.679 seconds using 23 queries.
Theme: Connections Reloaded v1.5 by Ajay D'Souza. Derived from Connections.